Kiruna Airport Transfer
Kiruna Airport Transfer takes you from Kiruna Airport to Kiruna City Center. Our modern buses drives according to schedule between Kiruna Airport and Kiruna City Center, every day adapted to every scheduled flight to and from Stockholm-Arlanda Airport.
No prebooking is necessary on the bus, just board the departure that suits you.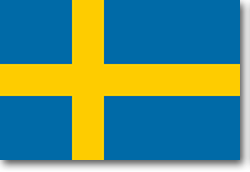 Tickets
Adult 18 years and older: 110 SEK
Children/Youth 7-17 years: 55 SEK
Children 0-6 years: 0kr
It is only possible to buy one-way tickets
Information
Changed bus route from 19 june 2023
Kiruna bus station changes location from 19 june 2023 to opposite the church.
At the same time the bus route will change for the Airport Transfer.
New bus route is:
Kiruna bus station (stand E) – Sporthallen – OK-Parken – Police station – Hjalmar Lundbohmsvägen – Trädgårdsgatan – Triangeln – Kvantum – Coop – Industrivägen – Stadshustorget – Kiruna Airport.
Bus stop Ripan will be closed!
New route map: https://www.google.com/maps/d/u/1/edit?mid=1q1jc4xjmF77_VQcr2mqZ3vCCKawHBRA&usp=sharing
Bus stops towards the airport
| | |
| --- | --- |
| Bus stop | Travel time approx minutes from the bus station |
| Kiruna bus station (strand E) | 0 min |
| Sporthallen | 1 min |
| OK-Parken | 2 min |
| Police station/Old City Center | 3 min |
| Hjalmar Lundbohmsvägen | 4 min |
| Trädgårdsgatan | 5 min |
| Triangeln | 6 min |
| Kvantum | 7 min |
| Coop | 8 min |
| Industrivägen | 9 min |
| Stadshustorget/New City C | 10 min |
| Kiruna Airport | 20-25 min |
Bus stops from the airport
| | |
| --- | --- |
| Bus stop | Travel time approx minutes from the airport |
| Kiruna Airport | 0 min |
| Stadshustorget/New City C | 5 min |
| Industrivägen | 7 min |
| Hotel E10/Coop | 10 min |
| Kvantum | 11 min |
| Triangeln | 12 min |
| Trädgårdsgatan | 13 min |
| Hjalmar Lundbohmsvägen | 15 min |
| Police station/Old City Center | 17 min |
| OK-Parken | 20 min |
| Sporthallen | 22 min |
| Kiruna bus station (stand E) | 25 min |
At Stadshustorget and Kiruna bus station you can change to other buses towards: Railway station, Abisko, Gällivare, Haparanda, Jukkasjärvi, Karesuando, Kurravaara, Luleå, Nikkaluokta, Pajala, Riksgränsen, Svappavaara, Vittangi and also to citybuses
Other info
Tickets are purchased onboard the bus with cash SEK or credit card (Visa, Visa Electron, Eurocard, Maestro, Mastercard)
The bus card "Kirunakortet" is NOT valid on the airport transfer
It is not allowed to travel within Kiruna city with the airport transfer, for that we refer to the Transferbus or Lokaltrafiken (city buses)
The bus departs approx 30 minutes after the flight has arrived, the time stated in the schedule is the flights arrival time
If you want to go the railway station then you need to change to the

 

Transferbus

 

at Stadshustorget or the Bus station
The schedule is adapted to scheduled flights to and from Stockholm-Arlanda Airport. No airport transfer for flights to/from other destinations
The bus schedule will change if the flights departure or arrival time changes
If the flights departure time from Kiruna is

 

delayed

 

the airport transfer will NOT change departure time (if the flights departure time

 

changes permanently

 

the airport transfer will change departure time)
Hörvalls Buss operates Kiruna Airport Transfer on behalf of Kiruna Municipality
Pictures of bus stops towards Kiruna Airport